Hi Franc,
I drew a diagram of what I think is the situation described in the problem.
&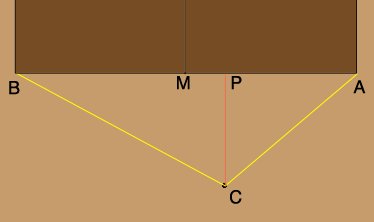 C is the position of the camera, A and B are the corners of the basketball court closes to C, M is the midpoint of the line segment AB and P is the point on the court closest to C. You are to find the measure of the angle BCA. |AB| = 94 feet, |PC| = 30 feet and |MP| =7 feet and the angle APC is a right angle. The measure of the angle BCA is the sum of the measures of the angles BCP and PCA.
Can you complete the problem now? If you get stuck write back and tell us what you did and we might be able to help.
Penny