Hi Mussharat,
I can help get you started. Suppose you have 10
mangoes and you want to place them in 3 boxes so that each box contains an odd number of mangoes. I am going to do this with two small boxes and one large box.
Here is my arrangement.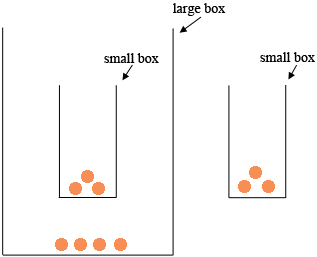 There are 3 mangoes inside each of the small boxes and 7 mangoes inside the large box.
Penny