Hi Carol,
Are you old enough to remember when the odometer in a car was not digital but was a row of tumblers that scrolled through the digits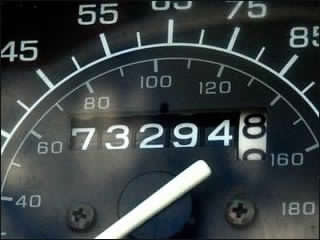 Image from http://www.trishock.com/
The image above has 6 tumblers and you only have 3. Your tumblers start at 000 and progress in numerical order through
000, 001, 002, 003, ... 009, 010, 012, ... 999
and at this point the odometer has shown you 1,000 strings of digits. As numbers they are the numbers from 0 to 999.
I hope this helps,
Penny