Hi Emma,
I drew a diagram and marked north and west.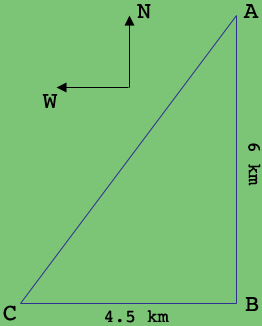 The triangle $ABC$ is a right triangle so Pythagoras Theorem will give you the distance from $A$ to $C.$
In my second diagram I drew a line segment from $C$ pointing north. The bearing of $C$ to $A$ is the measure of the angle from north to $CA,$ measured clockwise from north. What trig function will help you determine the measure of this angle?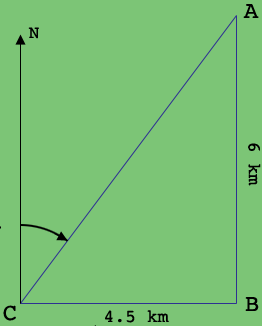 Penny