Hi Kayla,
Problem 1:
I don't understand what "blown toward 0°" means. If you think of compass bearings then "flying at 90°" means you are flying directly north. Does the question say "blown at 0° at 62 m/s"?
Problem 2:
The displacement is a vector from the starting point to the ending point, so it doesn't depend on the path taken. In your problem if you start at the origin in the plane and you go 367 m north and then 785 m west you end at the point (-785, 367). What is the vector from (0,0) to (-785, 367)?
Problem 3:
I looked on the web and found
In physics, when you break a vector into its parts, those parts are called its components. For example, in the vector (4, 1), the x-axis (horizontal) component is 4, and the y-axis (vertical) component is 1.
I drew a diagram with your vector.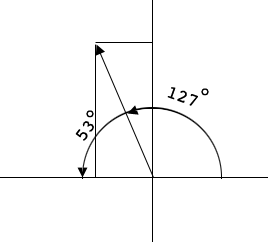 Can you determine the components?
Write back if you need more assistance,
Penny