Date: Thu, 22 Apr 1999 19:12:09 -0600 (CST)
Sender: himmat
Subject: geometry

Who is asking: Student
Level: Middle

Question:
what is a rhombicosidecahedron

Hi Himmat
Here is a picture. I hope that will do.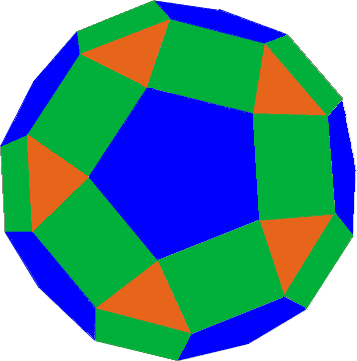 Cheers
Harley
Go to Math Central
To return to the previous page use your browser's back button.