Craig,
A pyramid has vertices, edges and faces. The base of a triangular pyramid is a triangle. I have drawn one below and labeled a vertex, an edge and a face.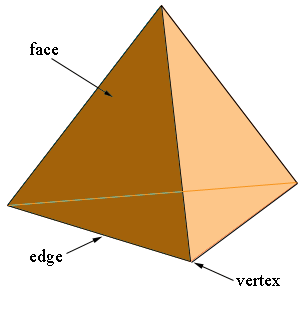 Each f the faces is a triangle. How many are there?
A rectangular pyramid, for example the green pyramid below, has a rectangle as its base and the remaining faces are triangles.

Penny