Hi Mukulu,
First find each of the perpendicular lines that pass through the point (1,1). The given lines and their corresponding perpendicular lines will intersect at a point which can be found using some simple algebra. These intersection points are the perpendicular feet. Once you have two points of a line, you can find the equation of the line that passes through them.
I included the graph of all of the lines involved in the question. The given equations are labeled (written in slope-intercept form) and the answer is in blue.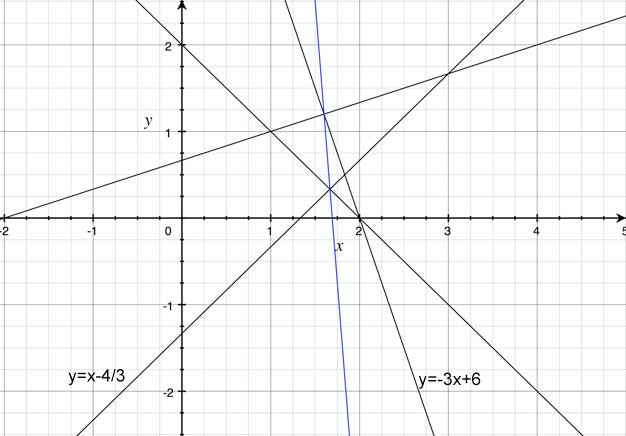 Hope this helps. Write back if you still can't get the answer.
Janice