Hi Linda,
First you need to decide how wide to make the sandbox, the dimension $w$ feet in my diagram.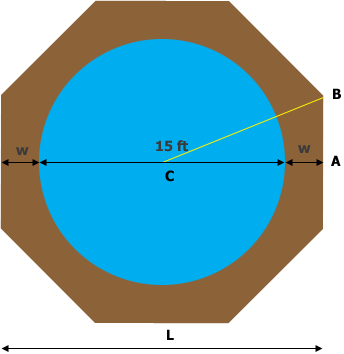 Then $L = 15 + 2w$ feet and you can use the expression derived by Penny to show that the side length $s$ is given by $s = 0.4142 L.$
To cut the boards you will probably need to know the measure of the angle ABC. You can see this as the angle QPO in another of Penny's responses to one of our questions.
I hope this helps,
Harley